About Bowman Masonry & Waterproofing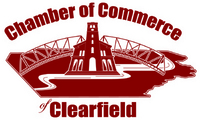 In business since 1980, Bowman Masonry & Waterproofing is your local expert for basement waterproofing, crawl space needs, block and brick laying, various concrete services, and more! We pride ourselves on our attention to detail, achieving the exact look and feel you desire for your home while preventing erosion and decay. Our partnership with Basement Systems, Inc. over the years has allowed us access to the highest quality materials in the industry, and they help keep our team up to date with continual education opportunities.
All of members of our staff are fully trained and certified to carry out your masonry or waterproofing needs. As a family owned and operated company, we truly care about building lasting relationships with our customers. In fact, we encourage you to contact us any day, any time, with questions or queries! We receive calls 24/7 to best serve you. If you're looking to improve your home's appearance or durability you've come to the right place!
About the Owner
Gary Bowman started Bowman Masonry & Waterproofing in 1980 at the age of 20, just two years after graduating high school. The company began as solely a masonry enterprise, but about 20 years ago Gary incorporated waterproofing services. Bowman Masonry & Waterproofing joined Basement Systems in 1990 as the fifth company in the entire network. Since that time, the two have grown dramatically, gaining experience and confidence in the industries they serve – and Gary has always played an instrumental part in achieving these goals for Bowman Masonry & Waterproofing! Gary is and will always be a hands-on guy who loves his job.
Outside of work, Gary enjoys several sports. Growing up he played baseball and softball and was a tremendous batter. Gary's love of softball especially has stayed with him, as he had a full size softball field with a regulation backstop built in his previous home's back yard. He used to run a junior softball league on his property and even let the local high school play on the field. Gary is the proud father of three daughters, one of whom is currently in the Navy stationed in Japan, and another who works with him at the company. Finally, Gary's other love is his candy apple red, all chrome '69 Camaro - you might have seen it around!
Our Mission
Here at Bowman Masonry & Waterproofing, we know the meaning of a hard day's work, and we aren't afraid to commit our total efforts to producing the results you desire. We are dedicated to complete customer satisfaction and we operate under core principles of integrity to accompany our exceptional craftsmanship.
Looking for a price? Get a no cost, no obligation free estimate.